Ronin's X-Men Home Page
Ronin's Guestbook Page
Cable's Askani'son and X.S.E. Page
X-Men Villains Gallery and Beast's X-Men Page
Ronin's Former X-Force, X-Men Plus Excalibur, Generation-X, New Mutants and X-Factor Page
This is a fan site no money is made off of this site. No material from this site is sold for profit. It was created by a fan for fans of the X-Men. 1963-2013 50 years of X-Men. Due to site limitations the link to Ronin's G.I. Joe Page is gone however you can still find the site by typing Ronin's G.I. Joe Page. I welcome comments about my site and constructive criticism you can e-mail me at x_wild@hotmail.com. If you can think of any characters you would like to see up on my site feel free to let me know. What is new changed approximately 59 pics on Ronin's X-Men Home Page and Former Page feel free to browse both pages to see the new pics. Added Ronin's Marvel Fansite dedicated to Marvel's 1960's characters. To see pics of the Amazing Spider-Man, Earth's Mightiest Heroes the Avengers, Daredevil the Man Without Fear, Dr. Strange the Sorcerer Supreme, the Fantastic Four, the Incredible Hulk, the Invincible Iron Man, the Mighty Thor and the Silver Surfer check it out. Daken: Dark Wolverine #23: Daken dying told Logan that there was a bomb at the Westchester school. Logan rushed there and found that Daken was lying. Final issue. Deadpool: Max II #6: Agent Bob and Deadpool were betrayed by Colleen and Cable. Deadpool activated a bomb and blew up Blind Al. Final issue. Deadpool Vol. 3 #63: Deadpool killed T-Ray and Slayback. He spared agent Kemp's life. Evil Deadpool shot Deadpool. Alpha Flight Vol. 4 #8 of 8: Alpha Flight returned Kyle to normal. Guardian and Vindicator defeated the Master. X-Club #5 of 5: Dr. Nemesis defeated the Nazis scientist. Dr. Rao cured Dr. Nemesis. Generation Hope #17: Hope's team came to her aid. No Girl killed Kenji ending his madness. The other lights decided to follow Hope. Final Issue. Uncanny X-Force Vol. 4 #35: Logan went to Japan to visit Daken's grave. Betsy visited her brother Brian. Wade saw Evan. Uncanny X-Force disbanded. A former ally made a shocking appearance. Final issue. X-Factor Vol. 1 #261: Armando made his way to Las Vegas to find Hela. Armando found Monet. Hela offered to take away the gift she gave Armando. Armando chose to keep it. X-Factor #262: Layla discovered she is pregnant. Layla met with Tryp. Police officers showed up to arrest Layla. Theresa arrived she changed Jamie back to normal. Jamie and Layla told Theresa they were disbanding X-Factor. Final issue. New Mutants Vol. 4 #50: Blink, Cannonball, Cypher, Karma, Magma, Moonstar, Warlock II and X-Man had a party. They helped a techno organic being called Tyro. Final issue. Wolverine and the X-Men: Alpha and Omega #5 of 5: In the Construct Logan killed Quentin. The Construct ended Logan told Quentin to train him. Wolverine and the X-Men #39: Cyclops and Wolverine set aside their differences to battle Sentinels. Tri Face and Squid Girl contacted S.H.I.EL.D. They were confronted by the students. X-Men Vol. 3 #41: Angel, Chamber, Iceman, Pixie and Storm battled the new Freedom Force. Owen decided to go with Freedom Force. The new Hellfire Club were revealed to be the ones funding Freedom Force. Final issue. Astonishing X-Men Vol. 3 #68: Bobby, Cecilia Reyes, Jean-Luc Beaubier, Logan, Remy, Shan and Warbird II spent their final day together as a team. Final issue. X-Men: Legacy #275: The Mimic and Rogue stopped a prison riot. Rogue left the Mimic to find his own way in life. Final issue. Uncanny X-Men Vol. 2 #20: Magik freed Colossus from Cyttorak's influence. Mr. Sinister revealed to Scott that he killed Kate and took her place. Final issue. Wolverine Vol. 2 #317: Wolverine and his former girlfriends confronted the Covenant. The Dreaming Maiden was killed. Final issue. Avengers: X-Sanction #4 of 4: The Avengers, Cyclops and Hope stopped Cable. Hope used the Phoenix force to remove the techno organic virus from Cable. Age of Apocalypse #14: Fiend and Hercules were killed by the aliens. Earth six one six the alien killed the Celestial. Final issue. Ultimate Comics X-Men Vol. 2 #33: Jimmy Hudson and Kitty lost to Jean Grey. Pixie teleported them away. Piotr had Nomi and Shola shoot down Tian after Pixie teleported most of its inhabitants to Utopia. Pixie went back for the others but seemingly perished. Storm saved Jean Grey. Jean snapped out of her madness and surrendered to the Ultimate X-Men. Final issue. X-23 Vol. 3 #21: X-23 traveled to a Native American reservation. There she ran in to a pack of wolves. Final issue. Avengers Vs. X-Men #12 of 12: The Avengers and the X-Men stopped Cyclops. Hope spread the Phoenix across the Earth creating new mutants. Exiled One Shot: Bors' Disir attacked an Asgardian god. The New Mutants were caught in the crossfire. AVX vs #6 of 6: Story One Hope beat the Scarlet Witch. Story Two the Avengers fought the X-Men. X-Treme X-Men Vol. 2 #13: X-Treme X-Men Nightcrawler sacrificed his life to bring the alien to the Age of Apocalypse world. Dazzler seemingly killed Dark Beast. Jean Grey took the Apocalypse seed. Final issue. Deadpool: Kills the Marvel Universe #4 of 4: Deadpool killed the Punisher and Taskmaster. Man Thing died opening a portal Deadpool saw the creative team of Deadpool Kills the Marvel Universe. Gambit Vol. 5 #17: Remy was outmatched by Borya Cich, Remlik and super powered criminals. He enlisted the aid of MI13 and the Uncanny Avengers. Cich shot Remy. Faiza saved Remy's life. Remy became the leader of the Thieves Guild. Final issue. First X-Men #5 of 5: Logan and Victor killed Virus. Before dying Virus made Victor kill Holly. Scout and Shadowshift escaped Bomb, Goldendawn, Meteor and Yeti III died. Logan killed the man who orchestrated it. Victor swore he would kill anyone Logan grew close to. Eric vowed to form a Brotherhood to fight back. Charles built the Xavier school for gifted youngsters. Wolverine Annual #1: Wolverine teamed up with Clandestine to stop Vincent. Uncanny Avengers #15: Havok and Sunfire were taken in to cryogenic devices along with all of the mutants. Daken and Grim Reaper made Wolverine watch. The Sentry tried to kill the Wasp only Thor saved her. Captain America lost to Eimen and Uriel. Thor and the Wasp watched as a Celestial came to obliterate the Earth. Avengers Vs. X-Men: Consequences #5 of 5: Danger, Magik and Magneto freed Cyclops from prison. The Avengers arrived later Cyclops left a message behind for Wolverine. Wolverine: Max #14: Logan was taken to Las Vegas by a man named Mickey Jr. Mickey Sr. wanted Logan to kill a man. Logan killed Mickey Jr. The man Logan was hired to kill and his girlfriend tried to kill Logan. Logan killed them. Avengers Plus X-Men #15: Story One Beast and Doctor Strange teamed up to stop the Impossible Man. Story Two Captain America and Cyclops recruited Ant Man and Emma Frost to stop Skrulls. Deadpool Vol. 5 #21: Agent Adsit told Agent Gorman that Agent Preston's mind was in Deadpool's body. Agent Gorman put out a hit on Deadpool. Deadpool defeated Crossbones. Agent Adsit met with Agent Phil Coulson. X-Men: Legacy Vol. 2 #21: David Haller spoke with Ruth. He went to confront the entity that broke free from his mind. David learned the entity with gold skin who resembled Charles Xavier was David's son. David was defeated by his son. All-New X-Men #20: Laura Kinney woke up in the Weapon X facility. Shadowcat and the original X-Men took Laura to confront the Purifiers and William Stryker's son. Stryker's son knocked out Laura, Shadowcat and the original X-Men. Astonishing X-Men Annual #1: Gambit, Iceman, Karma, Northstar and Wolverine rescued Kyle from the Friends of Humanity. Cable and X-Force #17: Colossus and Domino detonated a Sentinel's head. Cable and Hope defeated the Reavers. Boom Boom brought Doctor Nemesis' and Forge's minds in to Doctor Nemesis' body. Doctor Nemesis trapped the Adversary in his mind. Savage: Wolverine #12: Logan traveled to Africa where he discovered poachers were killing animals in large numbers. Logan learned they were shipping the hides and ivory to Madripoor. Logan went to Madripoor. He went to a warehouse with Tyger Tiger where they found animals hides and ivory. Tyger Tiger betrayed Logan. Deadpool: Killustrated #4 of 4: Deadpool traveled to Paris France where he killed the Three Musketeers. Sherlok Holmes battled Deadpool but Deadpool killed the Ideaverse. Uncanny X-Force Vol. 2 #14: Bishop, Puck, Spiral and Storm went to save Psylocke from Cassandra Nova. Psylocke and Puck were stranded in the Underworld. Uncanny X-Men Vol. 3 #15: Celeste, Emma, Eva, Illyana, Katherine, Phoebe and Mindee went clothes shopping in Paris. They encountered a new Inhuman from Latveria who knocked them out. A.I.M. abducted the Inhuman. Ultimate Comics: Wolverine #4: Past Magda revealed to Logan that she had a baby boy. Later Logan gave the baby to James and Heather Hudson. Present Jimmy and Pietro tried to kill each other. Magda stopped them. Black Box and Jimmy returned to Utopia. Wolverine Vol. 4 #12: Wolverine was wounded by the Silver Samurai II. Wolverine confronted Mystique. Later Wolverine met Sabretooth who beat Wolverine and prepared to kill him. X-Termination #2 of 2: AOA Nightcrawler took X-Treme X-Men Cyclops, plus Dark Beast, Dazzler, Harper Simmons, Iceman, Prophet, Sage and X-Treme X-Men Wolverine to the regular reality. AOA Nightcrawler sacrificed his life to seal the portal. X-Men Vol. 4 #7: A woman named Reiko put Lady Deathstrike's mind and abilities in the body of a billionaire named Anna Cortes. Lady Deathstrike attacked Karima Shapandar and Monet. Later Anna Cortes hired Typhoid Mary. Deadpool: Kills Deadpool #4 of 4: Earth six one six Deadpool enlisted the aid of Knight Deadpool and Ronin Deadpool. Knight Deadpool, Pandapool and Ronin Deadpool all died. Deadpool of Earth six one six killed the Deadpool who was killing all the Deadpools. Evil Deadpool survived. What If...Avengers Vs. X-Men #4 of 4: Hope could not control the Phoenix. Magneto killed her and took in the Phoenix. Magneto killed the Avengers and X-Men before dying. In death Logan met Jean. Wolverine: In the Flesh One Shot: A serial killer butchered people in San Francisco. Logan enlisted the help of a local butcher. Logan and his friend caught the serial killer. X-Men: Battle of the Atom #2 of 2: Sentinels killed the Brotherhood's Beast. They also killed the future X-Men's Jubilee. Kid X killed the future X-Men's Colossus. The Brotherhood's Jean Grey blew herself up. The future X-Men returned to their own time. The teenage X-Men and Shadowcat joined Cyclops' X-Men. Fantomex: Max #3: Stirling killed Gaunt. Fantomex recovered the key. Stirling betrayed Alexandra. Stirling fired a laser at a country from a satellite. All-New X-Men: Special #1: Teenage Bobby, Henry, Jean and Scott enjoyed a day out in New York City until they battled a past version of Doctor Octopus with the Superior Spider-Man. Longshot: Saves the Marvel Universe #4: Longshot teamed up with a scientist and the Superior Spider-Man. They turned Miss Dapples back into the Cosmic Cube. Longshot merged Chaos and Order back in to one being recreating the In-Betweener. Amazing X-Men Vol. 2 #2: Firestar, Iceman and Storm battled demons and Azazel's pirates. The pirates abducted Storm. Northstar and Wolverine fought pirates in heaven. Charles Xavier's spirit contacted Wolverine. Nightcrawler saw the pirate ship with Storm. Marvel Knights: X-Men #2 of 5: Anna-Marie, Katherine and Logan battled the Brotherhood of Evil Mutants, Sabretooth and the Hellfire Club. They learned they were illusions created by a young mutant named Darla. Later they were attacked by Sentinels. X-Men: Gold One Shot: Story One Colossus, Cyclops, Lockheed, Rogue, Shadowcat, Storm and Wolverine destroyed Sentinels. Story Two the original X-Men sparred with each other to win a date with Jean. Story Three Sean and Shiro fought each other over a misunderstanding. Story Four Banshee, Colossus, Cyclops, Nightcrawler, Storm, Sunfire, Thunderbird I and Wolverine met to discuss their mission. Story Five Past Charles Xavier remembered how he mind wiped Eric Lenhsherr. Deadpool Vol. 2: Annual #1: Past well Deadpool was trying to kill Matt Murdock he was confronted by Madcap. Thor reduced them to ash. Deadpool regrew with Madcap in his mind. Present Deadpool learned Madcap was in his mind he had Luke Cage and Thor rip him in half. Deadpool and Madcap regrew in their own bodies. Cataclysm: Ultimate Comics X-Men #2: Amp, Beak, Blackheath, Iceman, Jimmy Hudson, Mach Two, Pixie, Rogue, Storm and Strong Guy with Captain Marvel defeated a swarm of robots. Jimmy Hudson was infected Pixie saved him. Pixie was killed by one of the robots. Wolverine and the X-Men: Annual #1: Kubark attended the Guardians School. When Thanos and the Builders threatened the Sh'iar Empire Kubark defied his father and fought the Builders alongside the Guardians and the Avengers. Later Kubark returned to the Jean Grey School. Mole Man attacked the school.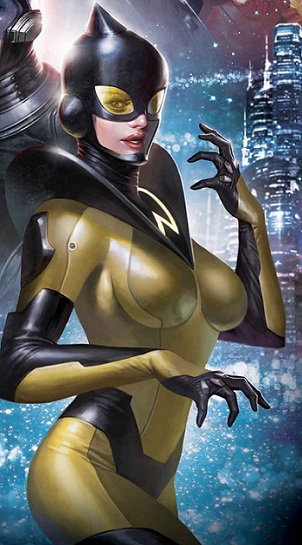 You decided your favorite new recruit to Uncanny Avengers is the Wasp. Who is your favorite new member of the X-Men? 1. Jubilee 2. Psylocke 3. Rachel Grey 4. Rogue 5. Shadowcat 6. Storm
Appearing in his own title: Deadpool. Appearing in his own title: Longshot. Uncanny Avengers: Captain America, Havok, Sunfire, Thor, Wasp and Wolverine. Cable and X-Force: Boom Boom, Cable, Colossus, Domino, Dr. Nemesis, Forge and Hope III. Uncanny X-Force: Bishop, Cluster, Fantomex, Psylocke, Puck, Spiral and Storm. Ultimate Comics X-Men: Armor, Black Box, Blackheath, Colossus, Derek Morgan, The Human Torch, Husk, Iceman, Jean Grey, Jimmy Hudson, Liz Allen, Magma Micromax, Mach II, Rogue, Shadowcat, Shola Inkosi, Warpath and Zero III. Wolverine and the X-Men students: Angel I Anole, Armor, Blindfold, Bling, Cipher, Crosta, Dust, Elixir, Ernst, Face, Genesis II, Gentle, Graymalkin, Ink, Hellion, Indra, Loa, Martha Johansson, Match, Mercury II, Pixie, Primal (Teon), Prodigy II, Rockslide, Shark Girl, Surge II, Trance, Transonic (Laurie), Velocidad (Gabriel) and X-23. X-Men Legacy: Legion. Amazing X-Men: Beast, Firestar, Iceman, Northstar, Storm and Wolverine. Wolverine and the X-Men: Ariel, Aurora, Beast, Blink, Cannonball, Cecilia Reyes, Chamber, Doop, Frenzy, Gambit, Iceman, Karma, Marvel Girl II, the Mimic, Northstar, Rogue, Storm, Warbird II and Wolverine. X-Men: Jubilee, Karima, M, Marvel Girl II, Psylocke and Storm. All-New X-Men: Archangel, Beast, Cyclops, Iceman and Marvel Girl I. Uncanny X-Men: Benjamin Deeds, Christopher Muse, Cyclops, Emma Frost, Gold Ball, Hijack II, Lockheed, Magik, Magneto, Shadowcat, (Stepford Cuckoos) Celeste, Mindee, Phoebe and Tempus II.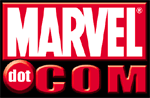 All Marvel characters and the distinctive likeness(es) thereof are Trademarks & Copyright (c) 1941-2013 Marvel Characters, Inc. and are used with permission. ALL RIGHTS RESERVED. Marvel.com.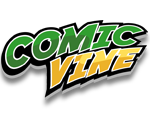 All Comic Vine content is Copyrighted by Comic Vine 2013 and is used with permission. Comic Vine.




Navigation by WebRing.

Navigation by WebRing.